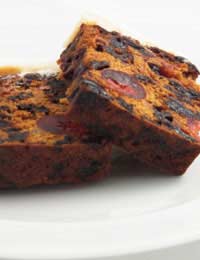 A stash of homemade cakes in the freezer really puts the anxious hostess's mind at rest. Unexpected visitors? No problem – just whip out a selection of pre-sliced cakes and warm them gently in the oven. In this article we explain how to freeze cakes and baked goods.
What Type of Cakes Can You Freeze?
You CAN freeze:
Fruit cakes and for a surprisingly long time, too. Have you heard of the tradition of freezing a slice of wedding cake to eat at a special occasion? Uniced fruit cakes will, of course, keep in storage for a long time anyway – wrap tightly and put into a tin, and you can store them at room temperature.
Sponge cakes provided they are made with a fat, such as butter or margarine. When the sponge is thawed, it will be a little less light and fluffy than a freshly-cooked sponge.
Cupcakes in fact they freeze perfectly, and because they are in single portions, they are easy to thaw and enjoy.
Scones baked or unbaked will freeze fine. If unbaked, they will need a few extra minutes' baking time when they come out (from frozen). To accompany your scones, you could also freeze a container of clotted cream (divide it into small portions), which will keep for up to a month.
Cookie dough a very useful shortcut to fresh-baked cookies. Just make your usual cookie recipe and roll half of the dough into a log, chill, and wrap tightly before freezing. Then slice with a knife dipped in boiling water and bake, adding a few extra minutes to the cooking time. You can also freeze ready-formed cookies: scoop balls of dough onto a lined baking tray, press lightly, then open-freeze. Shake into bags when they are hard, and they can be baked from frozen.
You CAN'T freeze:
Fat-free cakes or sponges.
Cakes made with single or soured cream, because the cream may separate in the freezer. Double cream must be whipped before being frozen (and used within a month).
Pastry that has already been frozen once. But you can freeze pastry that you have made yourself (of any type).
Packing Cakes for Storing in the Freezer
It is important to pack your cakes correctly before putting them into freezer storage.
First, your cake must be completely cool before you even look at the freezer. Allow it to cool on a wire rack, and then transfer it to the fridge to finish cooling down. Putting a warm cake into the freezer will raise its internal temperature and may affect other foods in the freezer.
If you are freezing a sponge or other large cake, it is a good idea to slice it before freezing. This enables you to thaw the right number of servings and it also gives a better presentation.
Next, you will need to wrap the cake or cakes very tightly in odour-proof wrapping. Clingfilm, greaseproof paper and kitchen foil are all fine (start with a layer of clingfilm). If you have one, an airtight tin or Tupperware box is perfect. This prevents odours from affecting your cakes and preserves moisture.
Finally, make sure that your cake is well-supported, so it won't get squashed by other items in the freezer. Separate layer cakes with cardboard or freeze them (wrapped) in their tins.