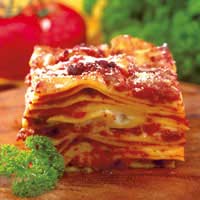 Staring into the fridge at the last scraps of cheddar and gruyere, an open tin of tuna, and half a soggy lettuce? Don't bin them, cook them. We throw away a third of our food shopping, and our shopping budget just can't take it any more. Time to pick up some leftover tricks. Here's our guide to using up those annoying leftovers lingering in the fridge and cupboards.
Ready, Steady, Cook!
Be brave, some of the best recipes came from leftovers, and you're preventing food waste too. You really can throw apricot yoghurt into an impromptu korma, or whiz up cheese and bread crusts to make delicious croquettes. Use your imagination, line up those leftovers on the worktop, and cook!
Looking for inspiration? The 'Leftover Chef' cooking website allows you to search by ingredient, so you can quickly find a recipe for the items left in your fridge. We selected 'ground (minced) beef' and 'baking potatoes' and got a great recipe for spicy beef-stuffed jackets. If you visit the BBC food website, you'll find you can also search by ingredient by typing them into the keyword box. Here are some of our leftover favourites.
Leftover Roast Dinner
Spin out your Sunday leftovers to last a couple more days – good news for the shopping budget. First, on Sunday night boil up the chicken carcass or lamb bone in a big pan of water to make a luscious stock. Strain and refrigerate until Monday, when you can use it to cook a healthy noodle broth (boil up stock with a peeled cube of ginger, a couple of star anise, and some frozen soy beans, mangetout, carrots, and beansprouts) for lunch. (Chicken stock also makes a lovely base for leek and potato soup.)
Don't waste those leftover roasties and vegetables: it has to be bubble & squeak, topped with a poached egg for protein– with virtually no cooking, this is a great, fast Monday-night pick-you-up. Alternatively, make them into a sausage hash and cover with ketchup for the kids.
If you don't have enough leftover beef or lamb to make a shepherd's pie (using some of the stock to make a gravy), you could try whizzing them in the food processor with an onion or two, an egg, some fresh mint and coriander, ground cumin and lemon juice. Form into teaspoon-sized 'meatballs' and fry gently until brown and hot right through. Serve on top of couscous with roasted squash and grilled tomatoes – or stuff them into pitta breads with lemony salad.
Leftover Cheese and Milk
Leftover scraps of cheese are just perfect for a rich cheese lasagne sauce – assemble it with mince (or grilled tomatoes and courgettes), lasagne sheets, and extra cheese grated over the top. They're also great on pizza: buy a plain pizza and add extra cheese, then serve with fresh rocket strewn over the top. Or try making cheese and onion pasties using store-bought puff pastry – a great snack for lunchboxes. With the leftover puff pastry, roll in cheese and wind up to make cheese straws!
Too much milk in the fridge? Whip up a quick batch of custard – it's easier than you think, we promise. Whip up 3 egg yolks with 1tbsp caster sugar and 1tsp vanilla extract (or the seeds from a vanilla pod). Warm 275ml (half a pint) whole milk in a saucepan, and just as it's barely reaching a simmer, take it off the hob and pour very slowly over the eggs, whisking continually. When all the milk's in, pour the whole lot back into the saucepan and return to a medium-low heat. Whisk and whisk until the custard comes to a very timid simmer, or until it's thickened enough for your liking.